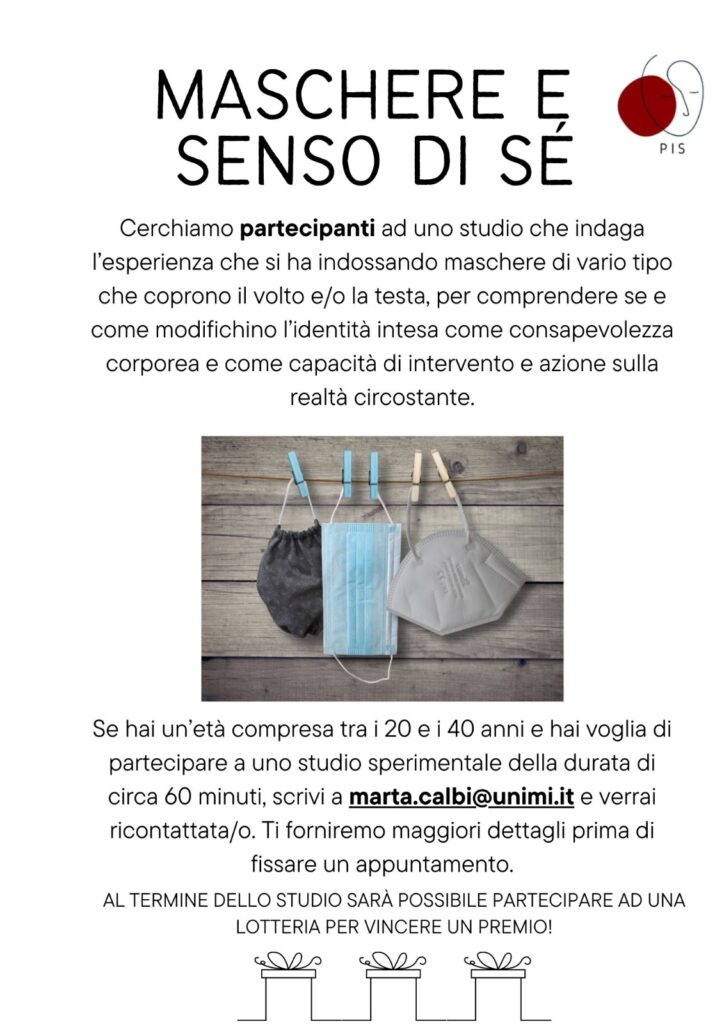 We are looking for Italian participants (age 20-40 years old) in a study (of about 60 minutes) that investigates the experience we have wearing masks that cover the face and/or head, to understand how they modify our sense of Self defined as bodily awareness (i.e. body ownership and sense of agency).

Do you want to know more? Please write an email to Marta Calbi, marta.calbi@unimi.it
At the end of the study you can participate in a lottery to win a prize!