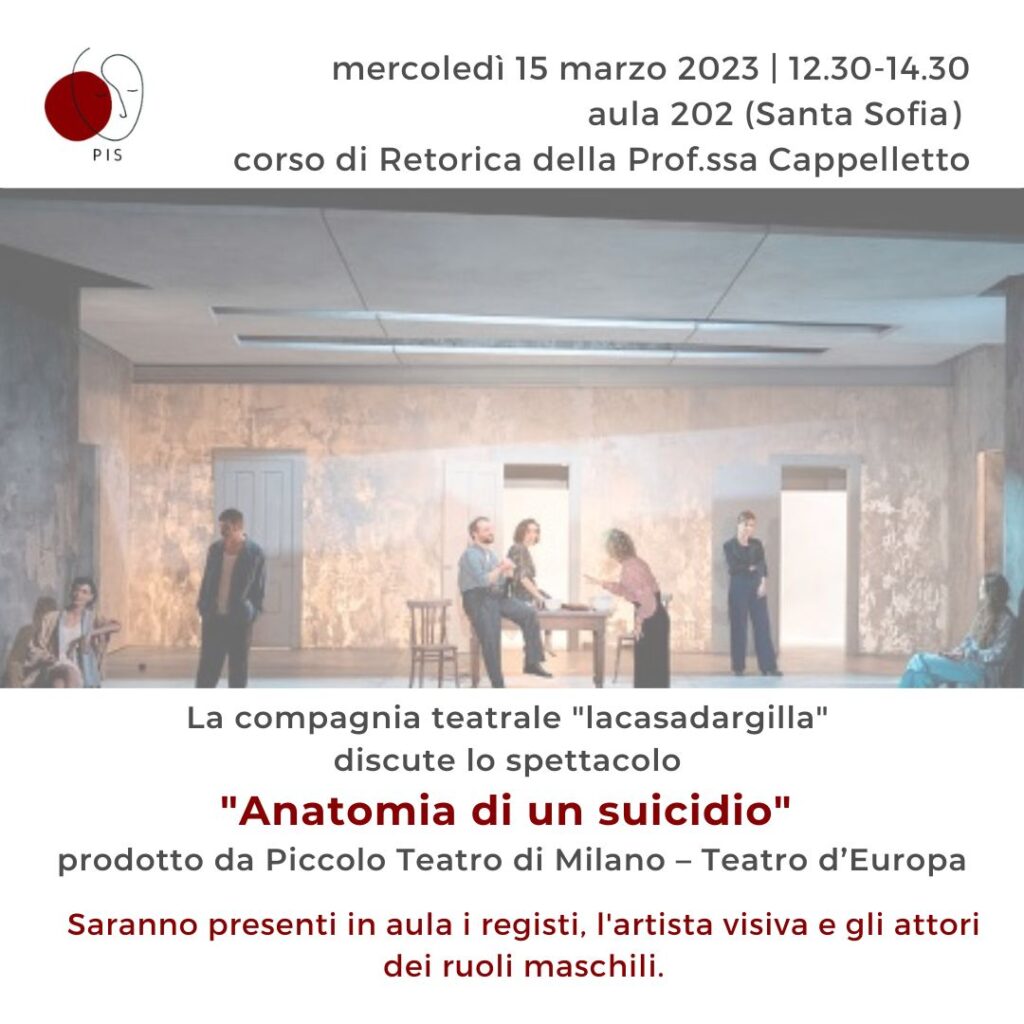 The theatre company 'lacasadargilla' discusses the play 'Anatomia di un suicidio', co-produced with the Piccolo Teatro di Milano.
The date is Wednesday 15 March 2023 in room 202 (Santa Sofia, State University of Milano) in Prof. Cappelletto's Rhetoric class.
The directors, the visual artist and the actors in the male roles will be present.