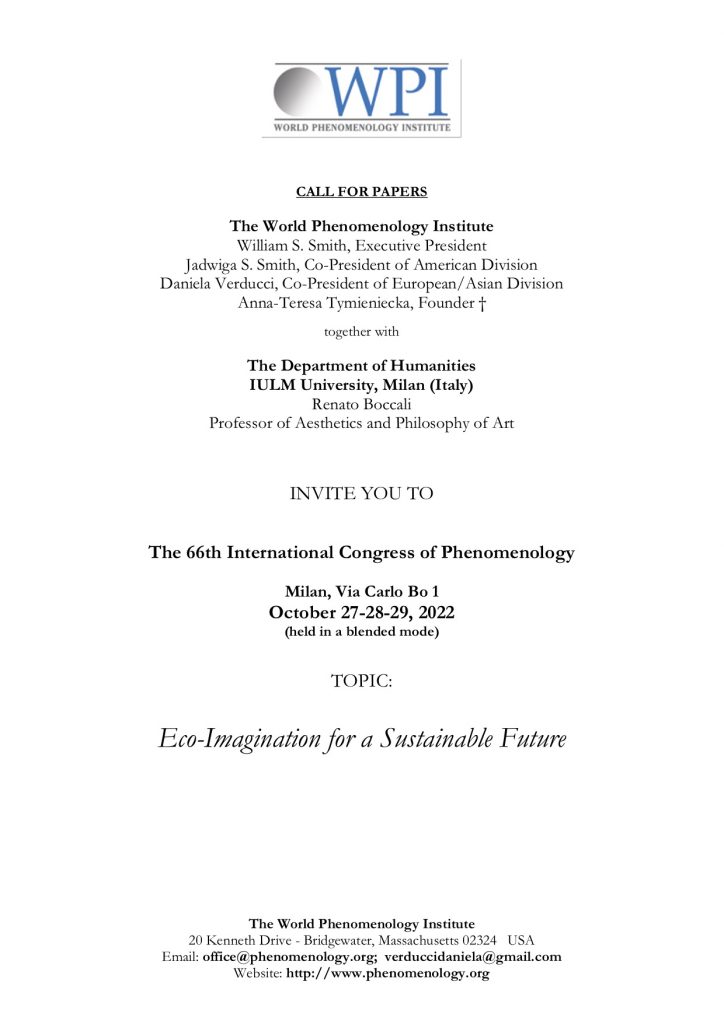 Giulio Galimberti, PhD student in the PIS research line "Digital devices and 'in vivo' imaging", will present a paper at the 66th Conference of the World Institute of Phenomenology with the theme 'Eco-Imagination for a Sustainable Future'. His paper is entitled 'Re-Imagining Fire.
Incendiary Environments and Burning Bodies'.
The conference will take place at the IULM University in Milan on 27-29 October 2022.