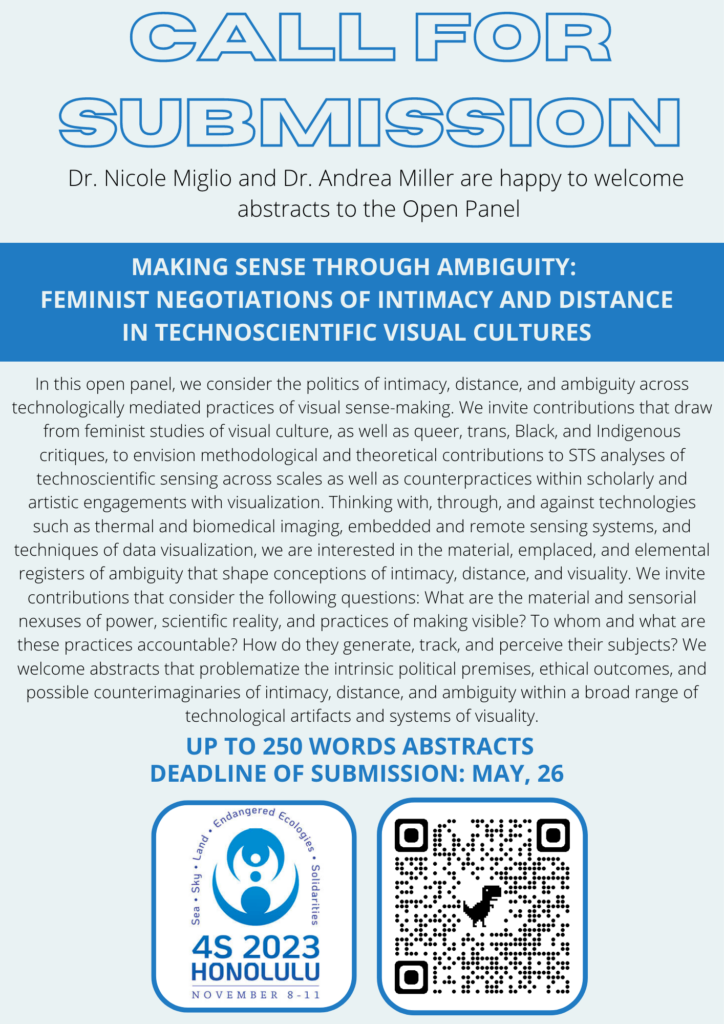 We're thrilled to announce that PIS will attend the annual meeting of the Society for the Social Studies of Science 4S 2023 Honolulu "Sea, Sky, and Land: Engaging in Solidarity in Endangered Ecologies".
PIS member Dr. Nicole Miglio, together with Dr. Andrea Miller (The Pennsylvania State University), are happy to welcome your abstracts to the Open Panel "Making Sense through Ambiguity: Feminist negotiations of intimacy and distance in technoscientific visual cultures".
If you consider joining us in Honolulu, do check the full CFP on the 4S website: https://www.4sonline.org/call_for_submissions.php
For further info, do not hesitate to contact us at andreamiller@psu.edu and nicole.miglio@unimi.it
Abstracts should be up to 250 words and be submitted by May, 26.